The Top 5 Skills Needed to be a Personal Trainer
Posted 06 June 2023
Blog tags: Fitness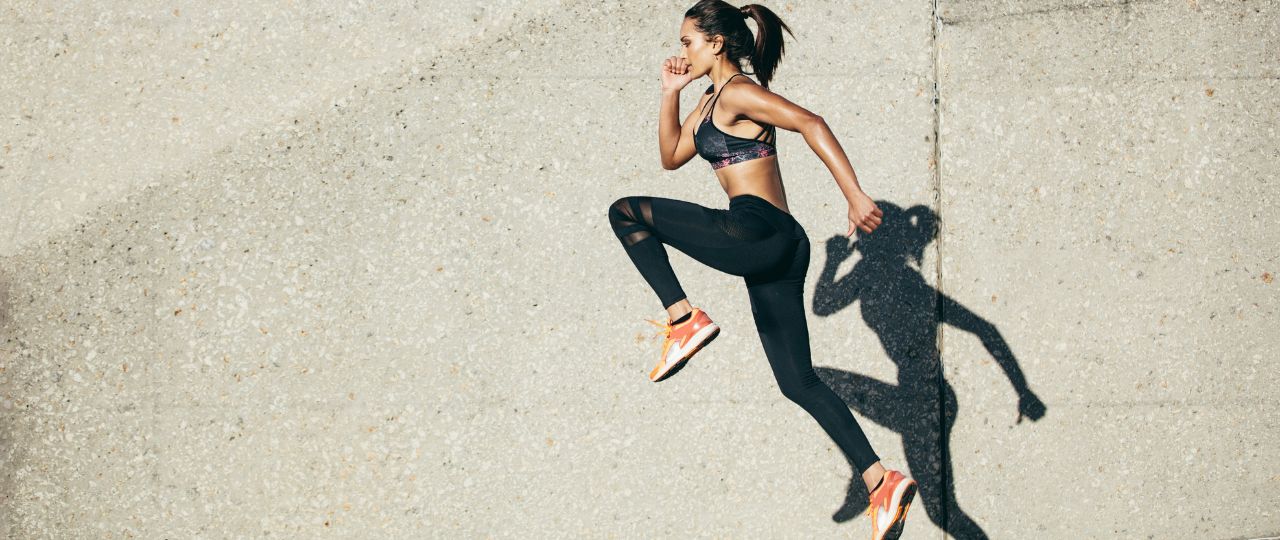 Working for yourself, determining your own hours and helping to change lives for the better – all whilst doing something you love – means becoming a personal trainer (PT) is one of the smartest moves you can make. But in a competitive industry, what skills do you need to be a standout personal trainer with a strong, repeat client base? And what courses should you take to get there? We're about to reveal all…
1. Emotional Intelligence and Empathy
First, we start with the big one… Emotional intelligence (EI).  It's a bit of a buzzword at the moment but put bluntly it's the ability to identify and manage both your emotions and those of others. Standout personal trainers demonstrate high levels of EI which enables them to inspire, motivate, encourage and communicate effectively with their clients. In turn, developing strong and long-lasting relationships with them; is the sink-or-swim factor for all PTs!
One of the most important aspects of EI is emotional empathy – being able to "put yourself in someone else's shoes." This form of empathy helps you sense when a client might feel disappointed, frustrated, upset or unmotivated. It also gives you the self-awareness to realise that, just because you find it easy to train and eat healthily whilst avoiding temptation, not everyone else does! You can use this skill to pick the right moment to discuss an issue and hopefully channel any negative emotional thoughts into positive opportunities.
Another element of emotional empathy is the ability to understand what your client needs at that very moment, no matter what's going on – whether it be a hug, some tough love, or some words of wisdom. All of which can make a massive difference to their motivation!
A standout PT will use their EI to guide clients through the stresses, strains and issues experienced whilst working towards their goals (as well as the fun, of course!) Essentially, if you can train yourself to see with your clients' eyes, listen with their ears, and feel with their hearts, you'll put yourself in a much better position to help and support them on their exercise journey – setting you both up for success.
2. Communication Skills
Linked closely with EI, communication is one of the most important skills a personal trainer can possess. Responsible for helping people to achieve their health and fitness goals, if you can't communicate effectively with your clients, then you're unlikely to achieve the best results. You'll also struggle to sell your services and build a healthy client base.
But good communication isn't all about speaking… Although most of a personal trainer's time is spent giving instructions or advice, you must also learn to listen carefully to your clients and pick up on subconscious cues, including body language. A standout PT will ask plenty of open-ended questions and consistently get feedback about the programme and training – including any obstacles or issues – so they can continue tailoring their work to each client's needs and progress.
3. Motivation
Motivating clients to push themselves physically and often mentally – beyond their previous comfort zones – as well as helping them maintain a fitness programme and healthy lifestyle outside of the one-to-one sessions, isn't an easy task for a PT! And it's not something that can be taught in one lesson.
The best motivators will often use encouragement to drive their clients, coupled with positive reinforcement, which will build confidence and determination. However, it's worth noting that some people will respond differently, and might need more direct, forthright language and encouragement. As a personal trainer, it's down to you to read and establish which approach is right for each client using that all-important EI!
Because being held accountable for your exercise (and nutrition) programme is crucial to achieving results, a standout personal trainer will also check in regularly with their clients outside of sessions to make sure they're keeping on track and to offer further encouragement and motivation. Many now use apps to help facilitate this, such as WhatsApp, or a gym's custom communications platform.   
4. Patience
Clients are often in a rush to achieve visible results, but this means their patience can soon run thin! It's only natural for your clients to want to see results as soon as possible, but, as a personal trainer, it's your responsibility to introduce some patience to the proceedings.
Much like the story of the hare and the tortoise, gradual, sustainable improvement is what you should be aiming for and always comes out on top in the end! It's also more likely to lead to the formation of a sustainable exercise habit. Standout PTs are masters of managing expectations and emphasise to their clients that before they can rocket into space, they must first build up a solid base level of fitness. Mo Farah didn't simply get off the couch one day and win a 5,000m gold medal! It takes time. And by promoting this way of thinking (using your skills of EI), it means that you and your clients with be much happier in the long run.
5. Technical Knowledge
All the above, of course, needs to be underpinned by excellent technical knowledge. Now, we're not talking about being up-to-speed with all the latest fitness fads; what we're actually talking about is having a rock-solid understanding of the fundamentals of health, fitness and the way our bodies work…
Yes, you need to keep an eye on what's going on, and understand what's popular to deliver the types of training people want (it's important to stay fresh and relevant), but it's also true that practising and studying the essential, traditional, basic movement patterns remains the best way to help clients tone up, improve their cardio, get more conditioned, build muscle mass, look and feel better and healthier, improve PBs, or whatever else they might be aiming for!
But not only do standout PTs have an outstanding grasp of the fundamentals, but they're also always looking for professional development opportunities to improve what they do. As the saying goes, "Knowledge is power."
How can you become an outstanding personal trainer?
To become an outstanding personal trainer, you will first need to pass your Level 2 Certificate in Fitness Instructing, to demonstrate that you've got the prerequisites to move to the next level. Once this is under your belt, you can take your Level 3 Certificate in Personal Training and start your incredible new career!
At the Training Room, we offer a wide range of part-time and full-time personal training courses available to fit your lifestyle. Each of the main courses will gain you your Level 2 and Level 3 Active IQ Diploma in Fitness Instructing and Personal Training, meaning you can become qualified in as little as five weeks! And importantly, they cover all five key skills featured in this blog, so there's no doubt you'll become an outstanding personal trainer! Sound good? Why not book your course today?
See what our learners are saying about us