Student Testimonial: Andy - Personal Training
Posted 11 July 2023
Blog tags: Fitness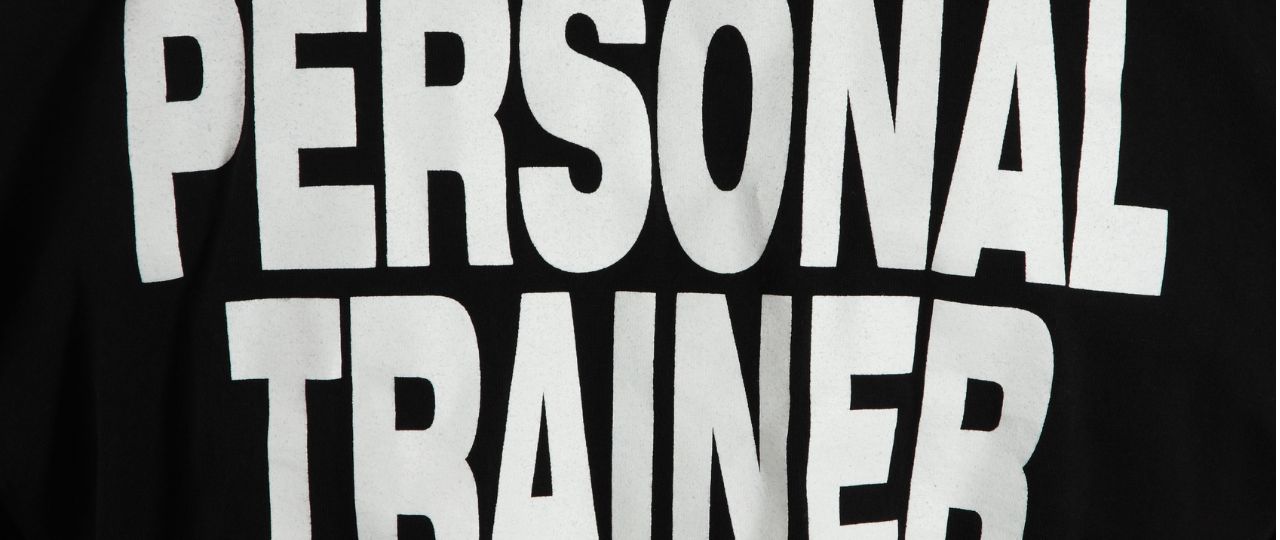 Student Testimonial: Andy - Personal Training
We really enjoy getting in touch with our former students to see what they're up to in their new careers after studying with us, learning about their experiences as well as how they were able to manage multitasking around their studies alongside other family and work commitments.
It's inspiring to see our hard-working alumni succeed and find a role within their desired sector and gain confidence through our education platform, excellent tutoring, and career support with us here at The Training Room.
Recently, we checked in with Andy (a former Personal Training student) who has successfully made the career switch from Landscaper to Personal Trainer at JD Gyms. Find their story here:
1. What was the reason you chose to take a Personal training course? What were your motivations for getting into Fitness?
Having always played sports I know it's a background I loved and was very comfortable in, however the urge to then go into the industry as a job came from the encouragement of my partner who is in the fitness industry herself. Hearing how every day is never the same as well as it always being good fun.
2. What were you doing before the course?
Working as a Landscaper where I'd be waking up too early and working too much for too little.
3. Why did you choose The Training Room? How did you hear about us?
I had previously thought about signing up before going into my previous job but got offered the role and the security of a job back then was a must. Now looking back I'd wish I had started this sooner. One day at work I had seen an ad which sparked the idea again of going into the fitness industry.
4. What did you enjoy about the course?
Honestly just about everything, my Instructor (Neil) was so great making sure to keep the course fun and memorable, relating the same points to different people's views and backgrounds for example relating a movement to rugby for myself and then the same to a gaelic football player. Meeting everyone and all joining together to help one another, but just mainly enjoying being pushed and learning how there are so many parts of this job I didn't know about.
5. Were you able to fit your course around other commitments/your lifestyle?
We had plenty of time in the course to study within our own hours making what we learned in the class so much easier to grasp with a basic understanding of the basics. Coming into the class was great too just knowing if you were late, it was your responsibility to catch up. It was all relative, do your work and study and you'll be fine. Although it's a course with the instructor wanting you to pass you still need to do the work and know what you're doing.
6. What was your experience of the course? Was your tutor helpful? Did you feel supported during your studies?
I struggled with the anatomy and trying to remember certain body sections, but Neil always had a solution for everything and small tips on how to remember what you've learned. Everyone on the course was in a WhatsApp group to which we all helped each other when struggling with a section. During our lunch breaks we knew sometimes we needed that bit of a breather where we would group together and just have a laugh talking about our lives, seeing how so many different backgrounds all now on this course still surprises me.
7. What's the biggest challenge you encountered on your course?
My biggest struggle was Anatomy, which is rather embarrassing considering my mum was a doctor, I basically saw it as a new language. With consistent studying and remembering the tips of my instructor they came clear.
8. How have you used your qualification?
I've used my new qualification to basically start a new life. I've got a new job which I'm already starting to feel the benefits, both physically and mentally. I joined a team with JD Gyms, they are so supportive and always pushing to help better yourself. Setting up my own business to which even though still far from a perfect piece, it's mine and I'm enjoying working hard to ensure people can now better their lives through my training.
9. Did you utilize the career support team? How did they help you?
So, I had the career support team to help me sort my CV so when presented to someone who's been in this field for several years they can see the key sections clearly and effectively which helped me to get employed. I'm still in contact with the support team about upcoming CPD's so that I can now progress myself so that I may help others to do the same.
10. Tell me about your career since graduating from The Training Room - what have you done and what does your future look like?
I came into a new role as a Personal Trainer with JD gyms which already have a number of clients coming to me for help to help them on a fitness goal or journey, they have. Also, setting up my own business in hopes one day that it will be a recognised fitness institute where you will get results. I want to continue to grow my knowledge so signing up for Strength & Conditioning level 4 as well as other CPD's is just the first few steps of this journey.
11. Have you completed any other training since graduating with us?
Yes, I've completed a series of CPD's with the training room since becoming a Level 3 Personal Trainer:
·         Metabolic Circuits CPD
·         Gym Based Boxing CPD
·         Studio Cycling CPD
12. Having completed the course, what advice would you give people who are considering it themselves? What advice would you give current students?
DO IT! If you even have the slightest thought of how you could see yourself doing this role, you will not regret it. Yes, it's going to be a lot of work, but nothing this rewarding and enjoyable would be easy
13. What advice would you give to anyone thinking of taking a course with us?
Be yourself and bring your own energy to the course, ask as many questions as you want and just enjoy the experience.
14. Is there anything else you'd like to add
Get on the course and thank me afterwards.
See what our learners are saying about us