How To Motivate Insecure, Body Conscious Clients As A Personal Trainer
Posted 11 July 2023
Blog tags: Fitness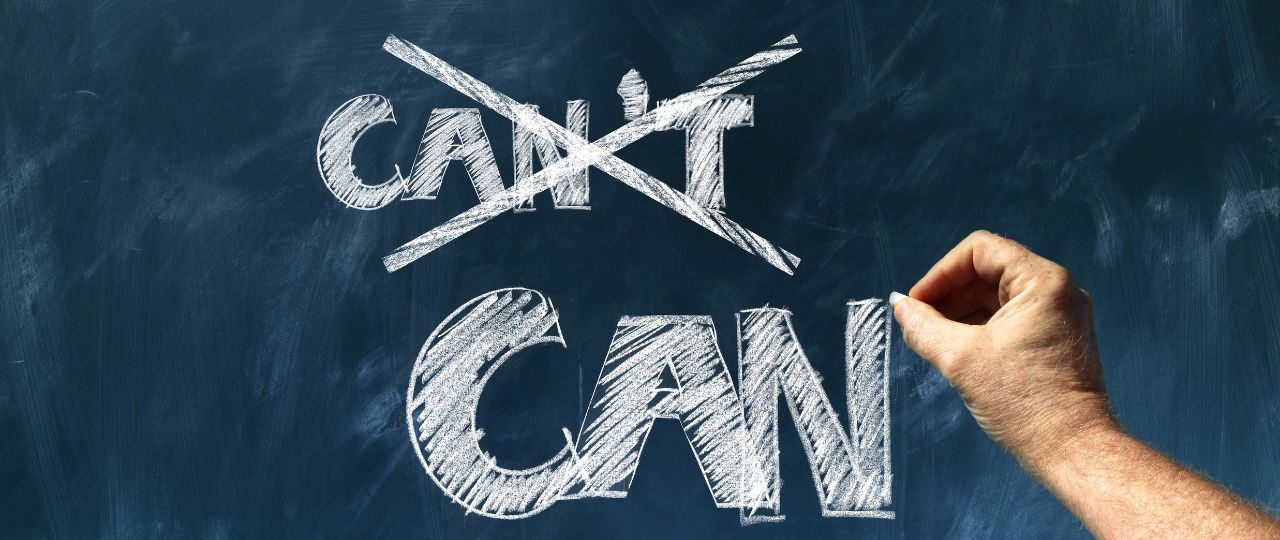 As a Personal Trainer, you're bound to have all types of clients - bubbly ones, reserved ones, self-motivated ones and also clients who are really struggling with their body image in a very heightened way. At first, it might be a bit of a challenge trying to get this type of client to believe in themselves, push through their self-doubt and troubled mindset before having them reach a place where they finally come through to the other side. Your job is not only to inspire them but to uplift them and really understand their struggle but at the same time without lingering on it! It's a fine line.
With that being said, you can really make a huge difference with body conscious clients' self-confidence and totally transform the way they see themselves, get them to stop judging themselves so harshly and change their entire outlook on their fitness journey in general. It'll not only be rewarding for you in your career but can change a client's life for the better.
Here's some of our top tips for working with insecure clients who could really use your help to fight back against their emotional struggles and find their inner strength:
Try to be aspirational but relatable at the same time
For a client that might be stuck in their head about their insecurities, it might not be a bad idea to share some of your own past experiences that you've had to overcome. Whether there was a time when you yourself weren't so body-positive, had body dysmorphia or struggled to reach a health and fitness goal.
Of course, you want to be an example of being healthy and accomplished as a Personal Trainer but by sharing your journey and allowing your client to understand the process mentally and physically from an outside perspective will be far more effective than you might think.
By being more transparent and relatable in this sense with your client, you'll help to forge a stronger relationship, they'll confide in you more and stay active and motivated as a result.
Avoid playing into your clients self-critics and reinforce positivity
If your client is constantly reminding themselves about how much they don't like their appearance, dislike their body and can't seem to shake off commenting and reminding themselves (and you) of their poor self-image.
So what can you do in order to help get them out of that negative mindset? Tell your client that you refuse to hear any body-bashing and lead by example by using positive language, keeping the mood upbeat and changing the topics, provide open-ended questions and put an emphasis on the great work and progress they've been making.
I'm sure you can relate to struggling and feeling overwhelmed in a certain pursuit or subject before so just keep using your great social skills, self-awareness and empathy in these situations.
Let them know being 'in shape' looks different for everybody
With clients who seem a little self-conscious and uncomfortable at first, it's important to really make them understand that being healthy and in shape really does look different for everybody. Some people are naturally more curvy, more skinny and carry their weight and muscle in different areas.
A lot of trainers rely on the before and after transformative photos of their clients but really emphasise that your client has reached the point where they are capable and motivated to make changes in their diet and exercise routines. Celebrate that and guide them away from any nagging insecurities they might have.
As an alternative, get your client more focused and motivated by setting performance-based goals instead of aesthetic goals like wanting to look like their favourite Instagram influencer, film star etc.
Create a safe space for your clients, let them feel comfortable
The gym can be an intimidating space for people who aren't accustomed to using one - this is especially true for those who don't feel comfortable in their own skin.
Whatever you're training and conversational style might be, do your best to ensure your client feels welcomed, let them know that they're in an inclusive space and that they're free to express themselves in an environment that might take a bit of getting used to at first.
So how do you do that as a Personal Trainer? Let them know in your own way that they are in a completely judgement free and competition free space. This will likely happen organically over time, but there's no harm in giving some reassurances if you think your client could benefit from it and shows signs of being self-conscious at the gym.
Consider creating an online presence for your client to look up to
Show your client that you practice what you preach by cultivating your social media content around your enthusiasm and activity as a Personal Trainer who loves staying active. The benefit of this is to be a source of inspiration even when you're not able to talk directly to your client.
Your client will be reminded of their goals and your expectations when they're scrolling through their social media feed - it can really boost their engagement and encourage them by being the example they need even when they're not at the gym.
You can use your social media to create motivational posts, encourage online interaction and motivate your clients to share their own fitness journey and progression. You'll be a bigger presence in your clients' daily lives and you'll easily attract more clients as a result of them finding your original content.
Make your mark as a Personal Trainer and upskill along the way
We offer a first-class Personal Training course that is highly recognised by hiring managers within the Health and Fitness industry. We'll teach you everything you need to know in order to become a dependable Personal Trainer who's able to provide clients the kind experience they're looking for.
The Training Room provides a comprehensive selection of Health and Fitness courses which caters to enhancing all our students' goals going into the Health and Fitness industry - whether you're a career switcher, upskiller or education leaver.
Do you want to continue studying and enhancing your career after finishing your Level 3? We're proud to offer two Level 4 courses that can boost not only your skills but earning potential too. We offer Level 4 in Strength and Conditioning and Level 4 in Nutrition for Weight Management and Athletic Performance.
Our fantastic Tutors (with loads of industry experience) will keep you engaged, motivate you and get you certificated to take on a particular job goal or by increasing your skills within a particular area of study.
Our Health and Fitness courses have a flexible approach, you can choose to study either full-time, part-time or completely online! Get started today to put your Health and Fitness career prospects into action.
See what our learners are saying about us