Good Nutrition Tips And Tricks To Keep a Healthy Brain
Posted 11 July 2023
Blog tags: Fitness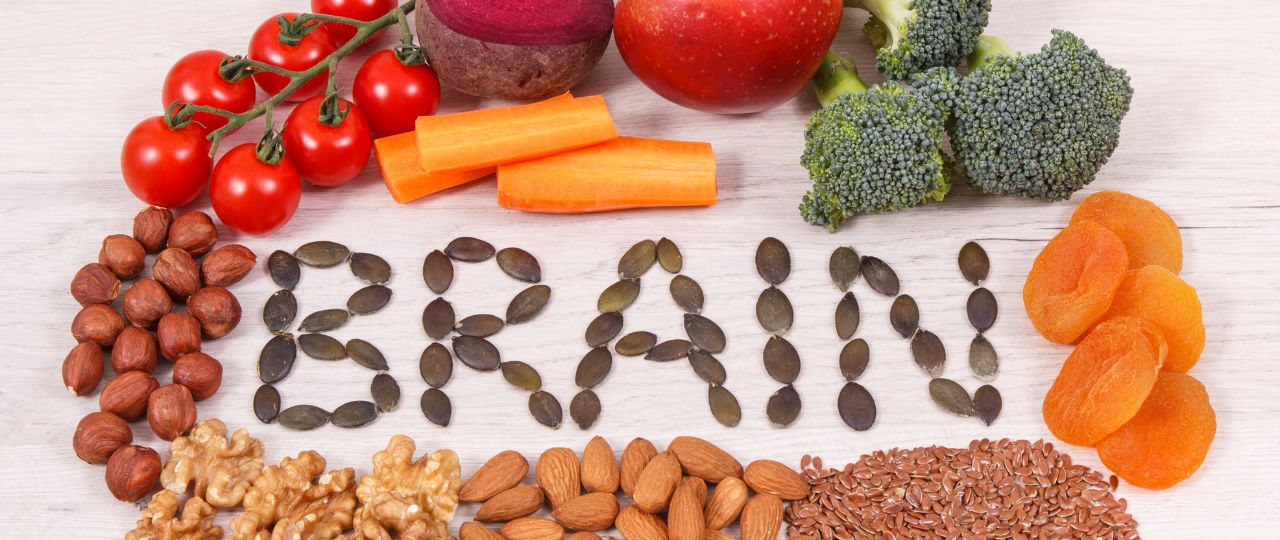 Looking to enhance your brain abilities and become more alert, capable, and productive early in the new year? Well, you'll be happy to hear that there are plenty of ways to elevate your nutrition to coincide with optimizing your brain's cognitive function and nourishing your mind at the same time. Did you know that 20% of calories you consume per day contribute to fuelling your brain? That's a lot!
The brain is such an active organ in the body and demands a lot of nutritional properties in order to function well. We know that foods like dark chocolate, unripe bananas and turkey can enhance the brain's production of serotonin and dopamine as an aid to fight the onset of depression but what foods benefit the brain's overall function?
From the best meat, vegetables, and drinks to consume as well as the importance of glucose - here are our top suggestions for giving your brain loads of fuel going into 2022:
Oily fish can be a real, invaluable brain booster
One big essential to optimizing your diet for great overall brain health would be to incorporate different fatty, oily fish into your meals. Rich in Omega-3s, they help to strengthen the membrane around each cell in the body (including the brain) and improve the structure of brain neurons - consuming fish makes great study food as well as a staple for those looking to enhance their thinking and clarity. Deficiencies in omega-3s can lead to depression and learning problems.
Fish like salmon, trout, tuna, herring, sardines, mackerel, kippers and pilchards are all fantastic options. Consumption of fish reduces DHA (docosahexaenoic) levels in the body which is linked to Alzheimer's and memory loss.
A recent study links eating fish between two and three times a week with lower levels of brain abnormalities and dementia, the reports senior author, Dr. Cecilia Samieri explains further: "Our results are exciting because they show something as simple as eating two or more servings of fish each week is associated with fewer brain lesions and other markers of vascular brain damage, long before obvious signs of dementia appear."
Drink that morning coffee to gain long-term benefits!
Coffee tends to fly under the radar when we think of brain health. It's not only a great way to be bright eyed and productive but it also has a lot of great nutritional benefits from both the caffeine and antioxidants it contains.
One study from 2016 links drinking coffee to a lower risk of developing cognitive decline, strokes, Parkinson's and Alzheimer's disease. Caffeine also increases brain entropy as well as increasing the brain's ability to process more information.
Nephrologist, Dr Donald Weaver, states that there is a definite relationship between coffee consumption and brain health but there's more to learn: "Coffee consumption does seem to have some correlation to a decreased risk of developing Alzheimer's disease and Parkinson's disease. But we wanted to investigate why that is - which compounds are involved and how they may impact age-related cognitive decline."
Eat blueberries to improve your brain function
One of the richest sources of antioxidants from all fruits, blueberries pack a punch to keep your brain working in all the right ways. From boosting brain function, delaying age-related memory loss, increasing focus and concentration, promoting good mental health and improving brain cells are all key benefits to this superfood.
Furthermore, the antioxidants present in blueberries help fight against neurodegenerative diseases and brain aging.
Dr. Friedman, naturopath and research and development specialist, goes into detail about the scientific effects of eating blueberries and brain health: "It's no surprise that memory starts to deteriorate as we age, but it's looking like blueberries may help support our memory. When wild blueberry juice was supplemented for 12 weeks to older adults, it improved their memory function significantly. One of the more unique ways that blueberries have been shown to improve brain health is by increasing something called BDNF (Brain Derived Neurotrophic Factor). BDNF helps to ensure the survival of existing brain cells and tissues, as well as to promote the growth and proliferation of new neurons."
Whole grains are excellent option to improve brain health
High in vitamin B and E, combating brain inflammation and fighting against memory loss - foods like barley, oats, quinoa, whole wheat bread, oatmeal, brown rice, pasta and even popcorn are all ideal for a balanced diet and giving your fill of brainfood. Glucose is the preferred source of energy for brain function and eating healthy carbohydrates is a key way to elevate your brain functioning and working at a higher level.
A study of 5,000 individuals found that those on a low-grain diet experienced a greater level of cognitive decline in comparison to those who consumed whole grains regularly. Three or more servings of whole grains per day is recommended by nutritionists to reap the benefits and gain the long-term positive effects!
Leafy greens are essential for amplifying brain abilities
We can't forget the importance of eating green veggies! The specific benefits of eating foods like kale, watercress, swiss chard, bok choy, rocket, spinach, lettuce etc. is that leafy greens such as these provide tons of folate, vitamins E, K and A.
When it comes to vitamin K and beta carotene included, these two in particular make a great combo for reducing memory loss and improving cognitive function.
Harvard nutritionist, Dr. Uma Naidoo goes into detail about the benefits of consuming dark, leafy vegetables: "Leafy greens are a staple in brain-healthy diets because they contain folate, which is a B vitamin that supports neurodevelopment and neurotransmitter function. Folate deficiency has been tied to increased symptoms of depression as well as cognitive aging."
Find your perfect E-Learning course to learn more
If you're looking to take a deeper dive into all things Nutrition, why not explore The Training Room's online course selection! There's plenty to choose from in our Health and Fitness offerings, such as our Personal Training course that includes:
Elite Level 4 Nutrition Personal Trainer
Elite Level 4 Strength and Conditioning Personal Trainer
Expert Personal Trainer
Level 4 Nutritionist
See what our learners are saying about us